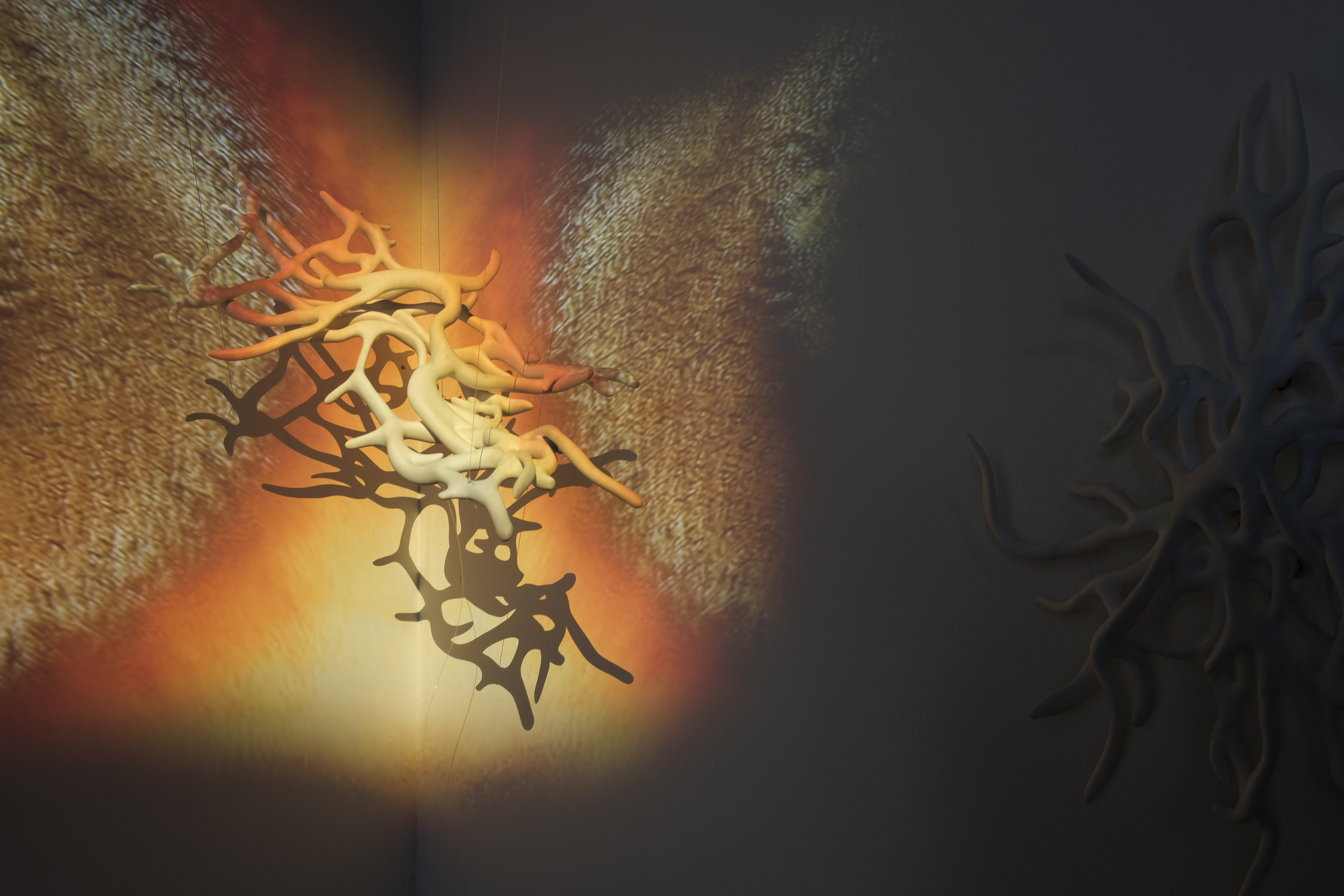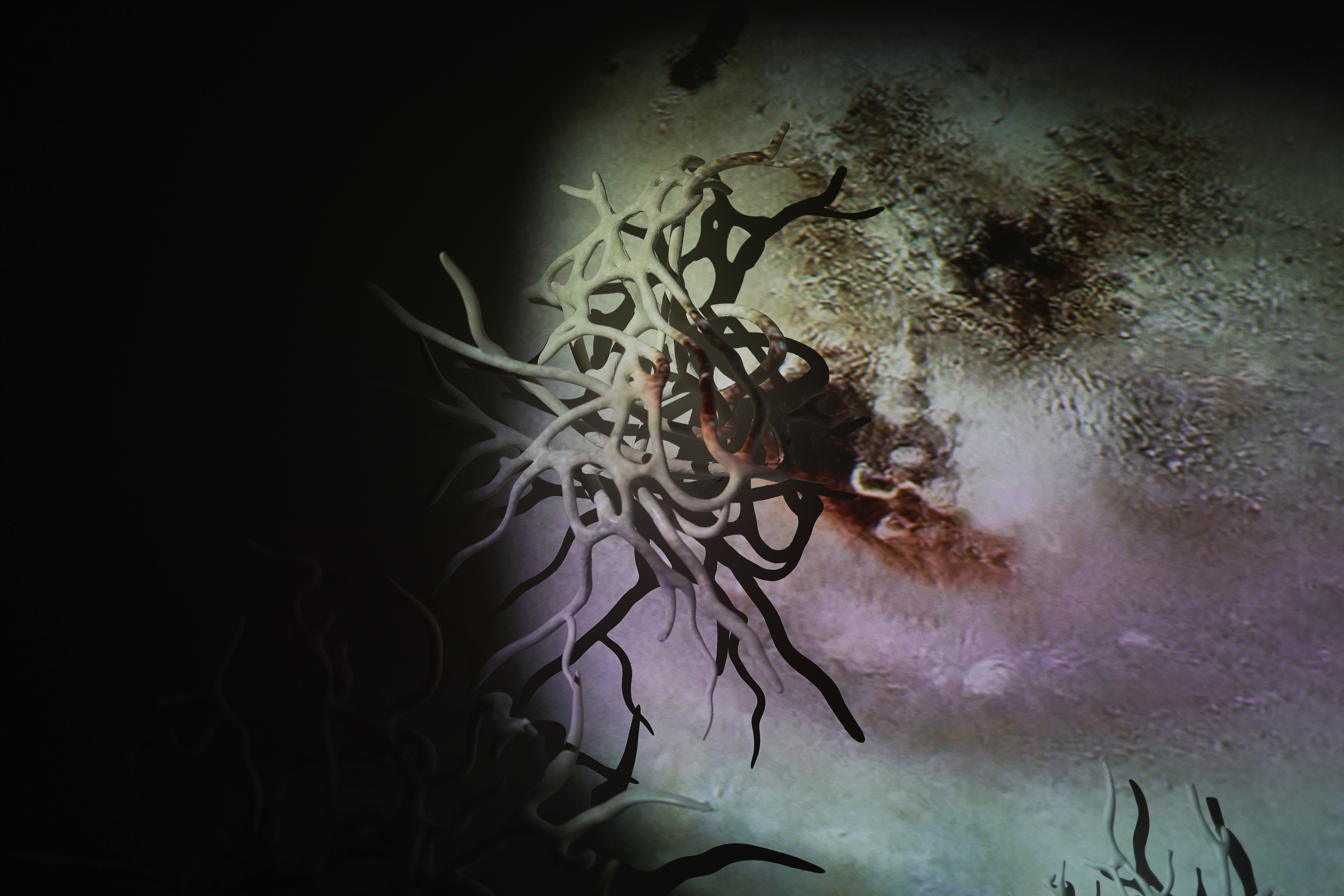 Installation view at exhibition "The Language of Mushrooms", Contemporary Gallery Kunming (CGK), Yunnan, 2022.
Fungal samples extracted from plants in agar medium at Kunming Institute of Botany, Kunming, China.
Horizonless External Gut
2022
3D-printed resin sculpture
Dimensions variable

To Wander Beneath and Beyond
2022
8 minutes video

Positioning us in a deep-time perspective, the artwork explores the co-evolution of organic species and inorganic matters and contemplates the complex entanglement that bridge the biological and geologic. This work is informed by the recent discovery of plastic and rubber digesting fungi in Yunnan, and developed in collaboration with Peter Mortimer's laboratory at the Kunming Institute of Botany, Chinese Academy of Sciences. As the first fossil fuel-derived materials to be chemically engineered through molecular manipulation, the plastic matter has transformed into novel geologic formations such as plastiglomerate - a multi-composite, uncanny material marker of human pollution that is neither industrially manufactured nor naturally created. As it became a new food source for fungi and bacteria and fuses with wider ecology, it ultimately returns to its earthy origin through planetary metabolism.

The installation includes 3D printed sculptures Horizonless External Gut (2022) and a video To Wander Beneath and Beyond (2022). The titles imply the nature of mycelium which ceaselessly wanders outside and beyond its limits. Unlike most animal bodies, mycelium is a body without any determinate plan. The sculpture is based on scanning electron microscopy images of mycelium. Sprawling in the air and partially merged into the wall, it decants itself into its surroundings. The amorphous animation renders the microscopic infiltration across earth matters, pollutants, and multispecies becoming. The images are partially produced by a generative adversarial network (GAN) trained on a hand-made dataset. This includes time-lapse videos of fungi growing on polyurethane, microscopic photographs of fungi species discovered in infected animals and plants, coagulations of microplastic, mycelium and idiosyncratic materials found in soil. Fungi's metabolic ingenuity allows it to navigate through the indeterminate landscapes as living, shape-shifting mycelial networks. By drawing the connections between the fungal speculation in bodily forms and machine training and learning, the work poses imagination of forms of life and intelligence that span boundaries and transgress categories.

Artwork produced and presented with the support of M Art Foundation.