Film still,
Of Shape Offshore,
2023,
o
ne channel video with sound, 13 mins 55 secs
Of Shape Offshore
2023
Stoneware, seashell fragments, barnacles, porcelain, glass, sand, gravels, plastic, rubber, paper, coral, petrified leather, horsebone, fish bones, rusted socket, whale earbone
Dimensions variable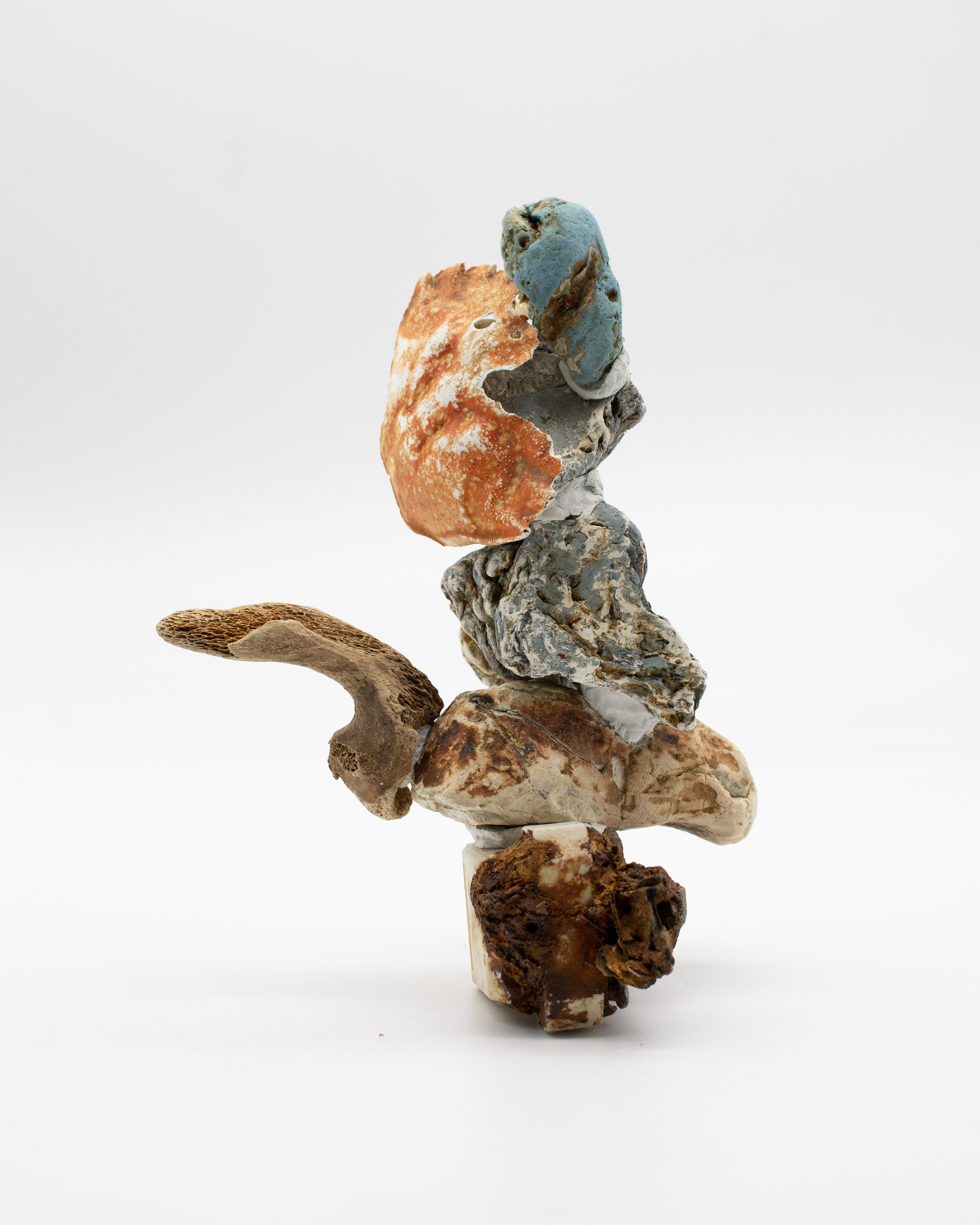 Of Shape Offshore traces a constellation of spatiotemporal events as "offshore": One that transcends specific localities and temporalities, activates the elusive and indefinable boundary, a marginal world that is continuously shaped by the relentless movement of past and present. The sculptures are created with material residues collected from the Brooklyn Dead Horse Bay - an abandoned beach, a historically designated location for processing dead animals and urban waste and a former landfill. For decades, animal remains and detritus of objects buried half a century ago have been reappearing at the shoreline of Dead Horse Bay as part of the exposure of landfill due to climate change, storm erosion, and rising sea levels. The area was closed in 2020 as radioactive matter was detected among human artifacts.

With sculptures that fossilize the present, the reconstructed archipelago of decaying remnants symbolizes the sedimented debris layers of our vast compressed contemporary lives and deaths. The video unravels a speculative cosmology meditating on the earth's history, geotrauma, and queer pluralism of our ancestry. Spiraling downward the morphing evolutionary time, the dreamlike voyage leads to the pre-human, pre-mammalian worlds while alluding to deep historical futures.