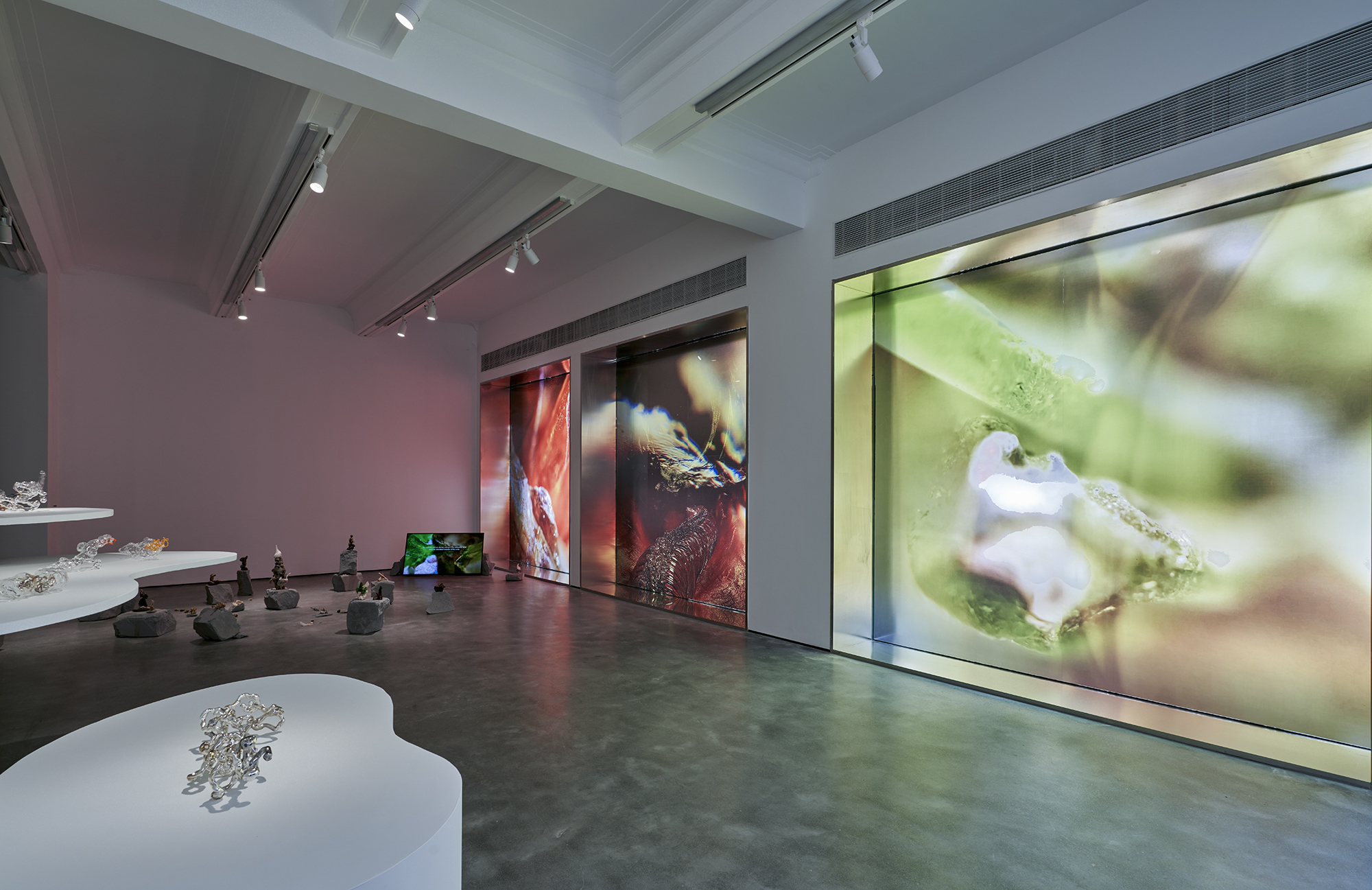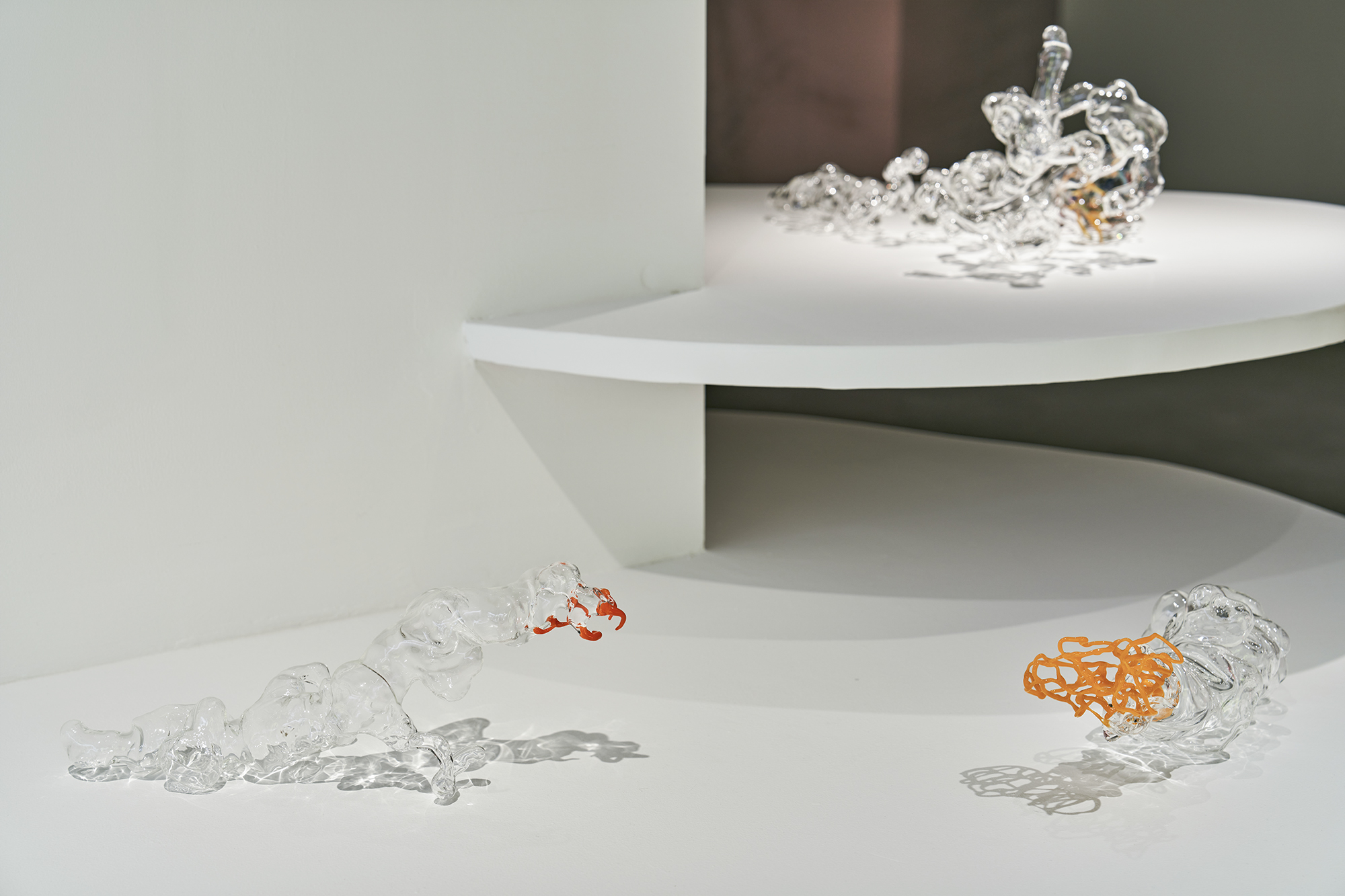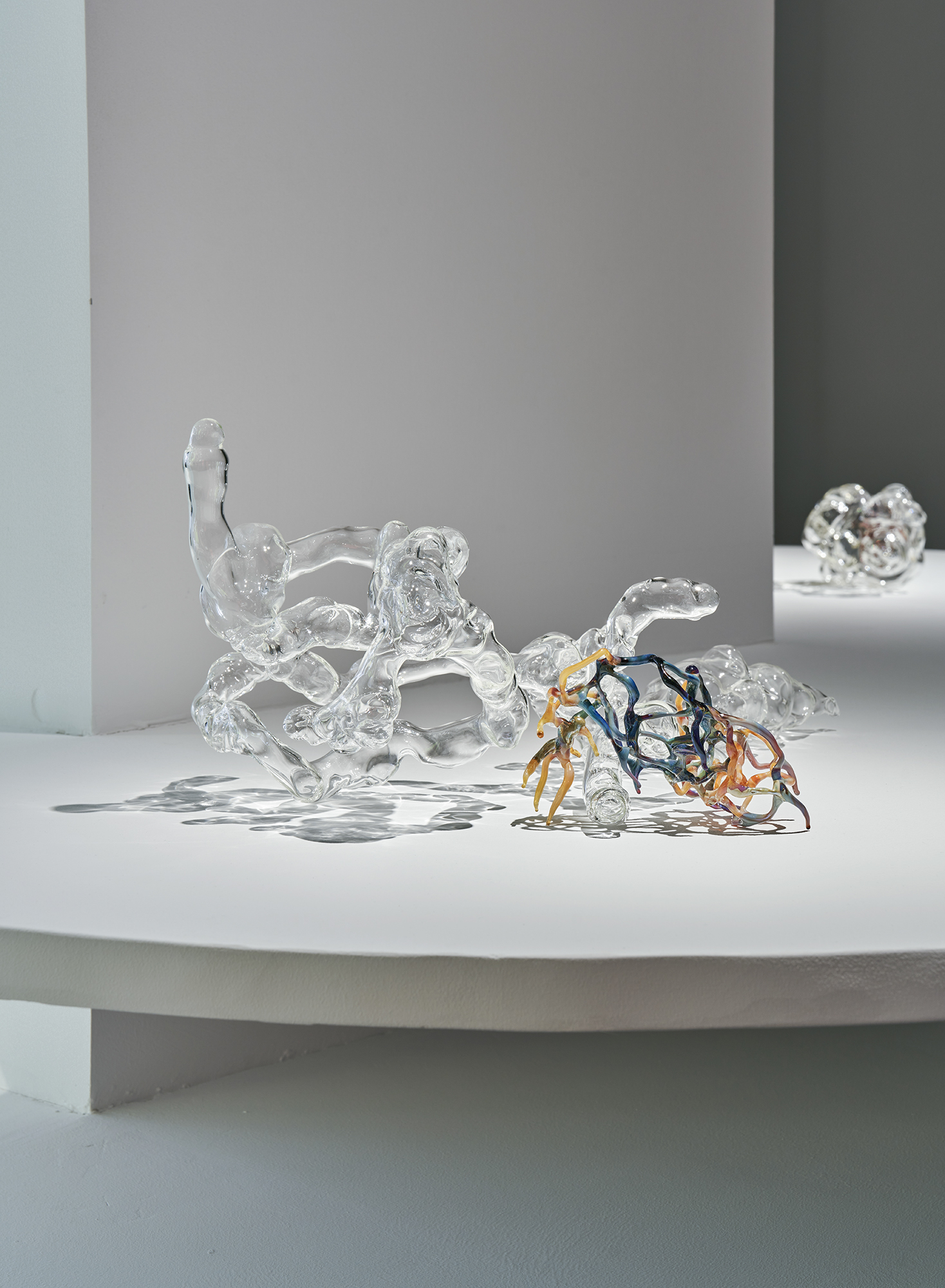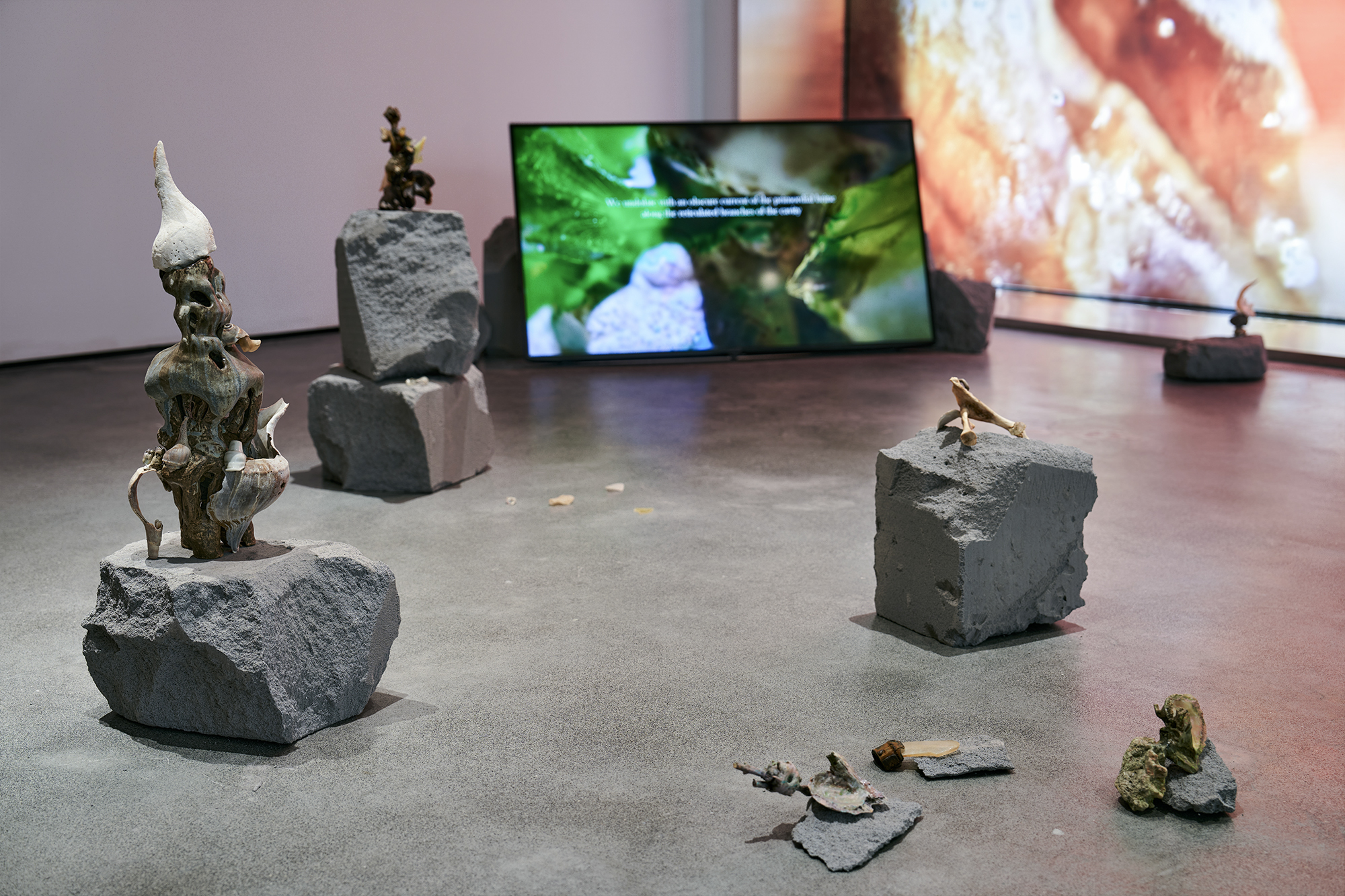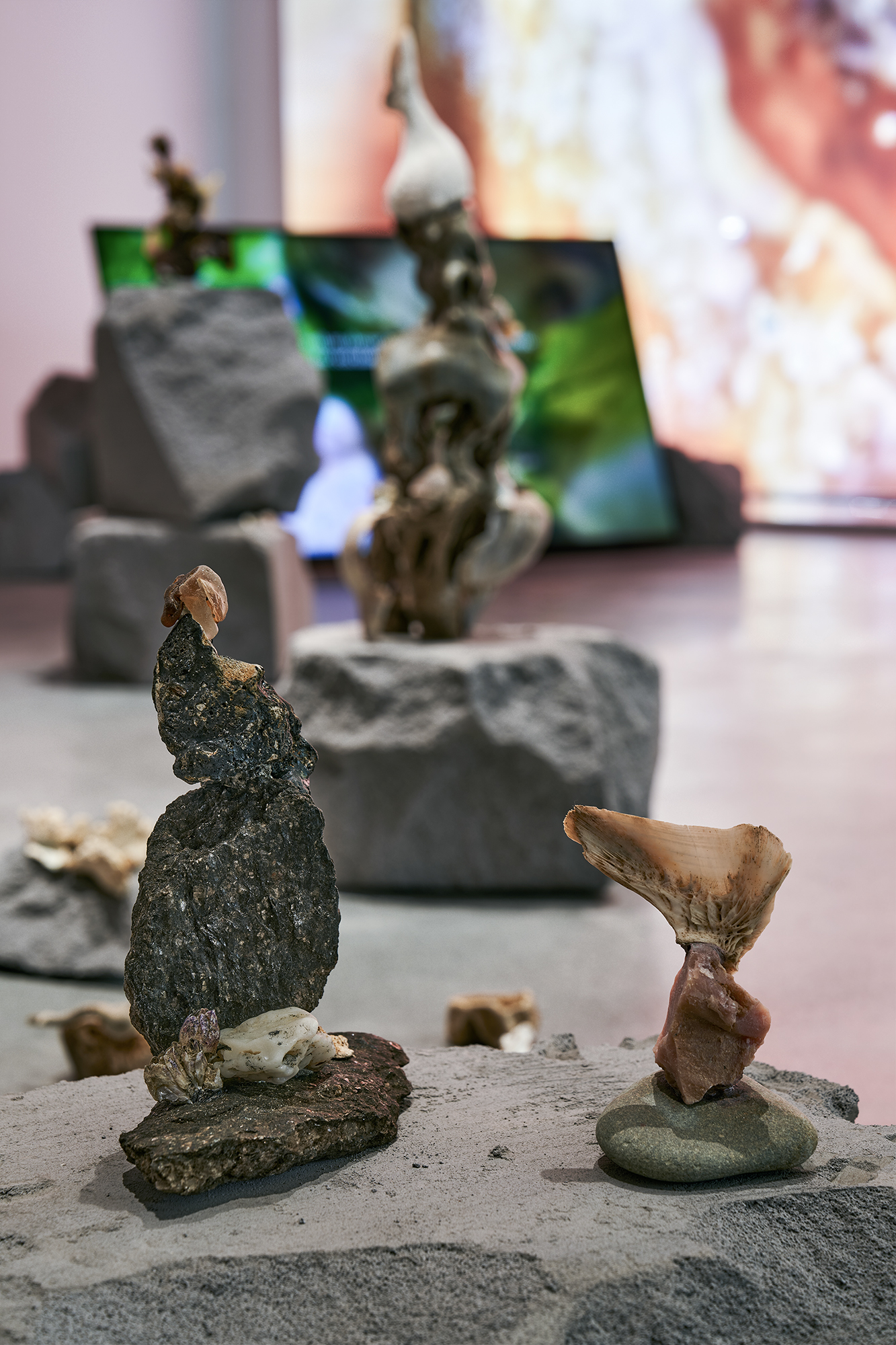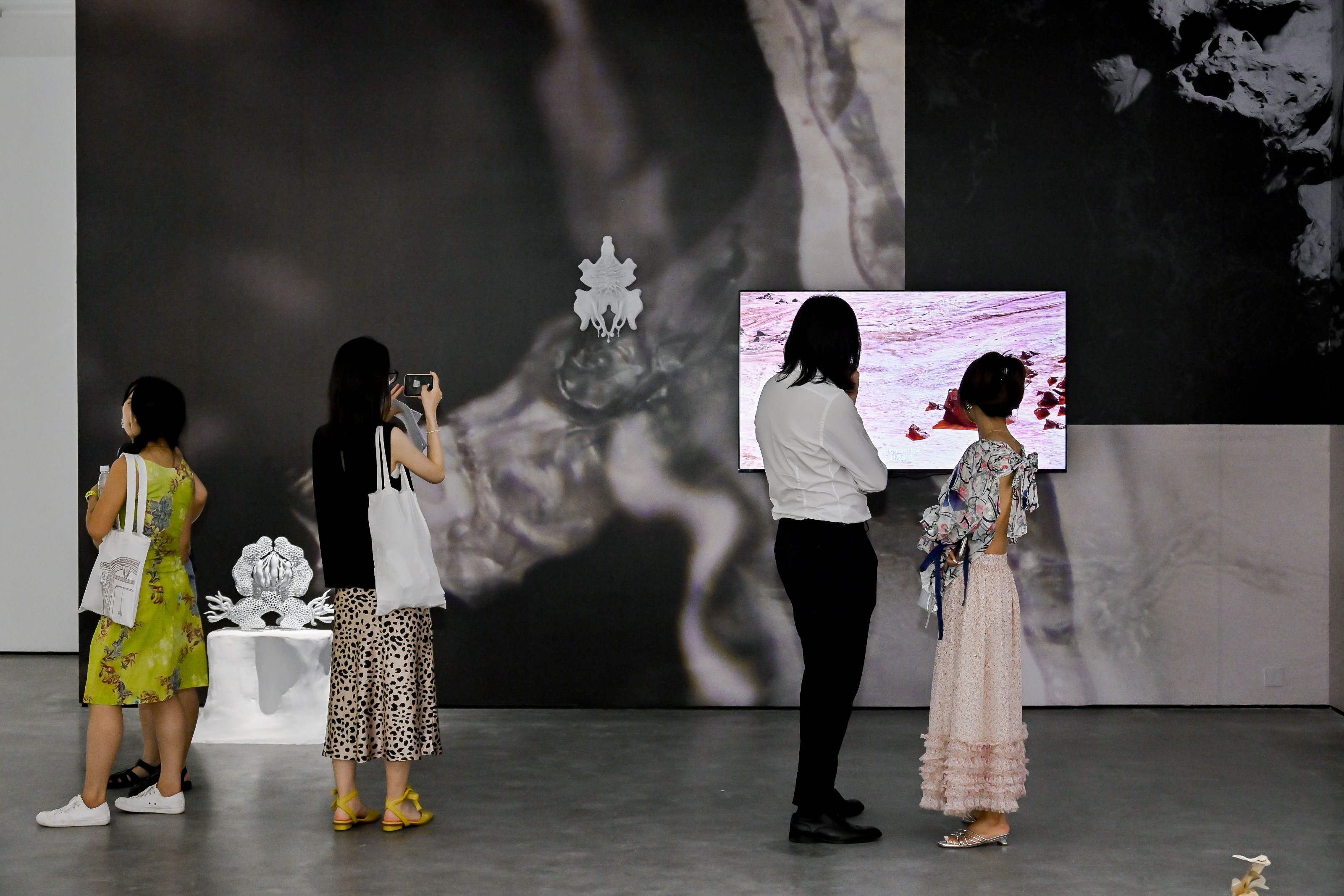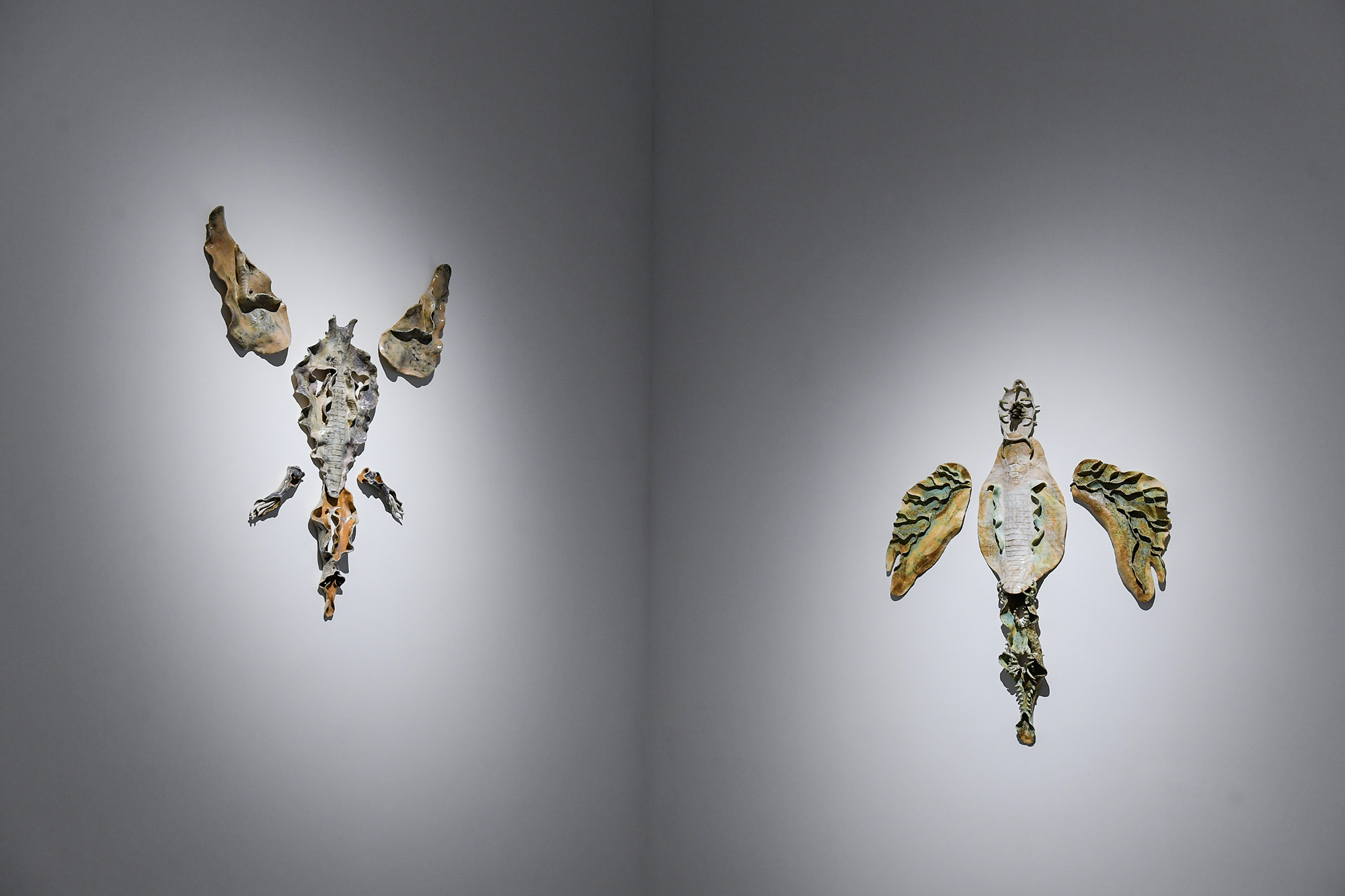 Undercurrent Softness
软流
Solo exhibition
Hive Center for Contemporary Art
2023


The Chinese title of this exhibition is borrowed from the geological term 'asthenosphere', which refers to a deformable and ductile physical environment consisting of a mixture of solids and melting at an average depth of between 70 and 220 km below ground. The boundaries of the asthenosphere are not well defined and and not clearly separated from the lithosphere with a gradual transition. This indeterminate stratigraphic state implicitly reflects some of the pivotal elements of the artist's work, namely the alchemical integration and synthesis of different materials and the reorganisation and reconstruction of incompatible temporal and spatial scales. These traces of deviation and overlap between geological allegory and supposedly real events manifest the contingency and stochastic nature of the recorded history. Their ambiguous forms in the works very often represent deliberately framed transitory states, temporary appearances and eternal moments in the midst of certain changes. The artist captures and embraces the natural and technological objects that move between the extreme macroscopic and microscopic scales with poetic fossils and relics. The moment of birth and death appears slow and imminent in this solidified sculptural state, indicating a further entanglement between time, history and living creatures.

The ecological fictions embodied in the sculptures and moving images suggest a non-human planetary context, where evolution, infection, parasitism and mutation are central to the narrative, and the metaphors of decay that emerge from the ever-changing materiality of the creative process manifest complex relationship between human society and technology as it evolves. The artist is fascinated by time, and by examining the multiple trajectories of the co-evolution of animals, plants, fungi and minerals, she seeks to resituate human existence from a historical future on the scale of deep time, whereby she explores the pluralistic relationship between the self and the material world.